While the Hot Dog covered the trip to a lovely (borderline stalker) extent, it seems like even days after the championship, things just keep rolling.
Congrats to the Coach on a special season. Athletic Director Mike Lynch (ADML) announced the award Tuesday at the championship parade. The parade looked something like this: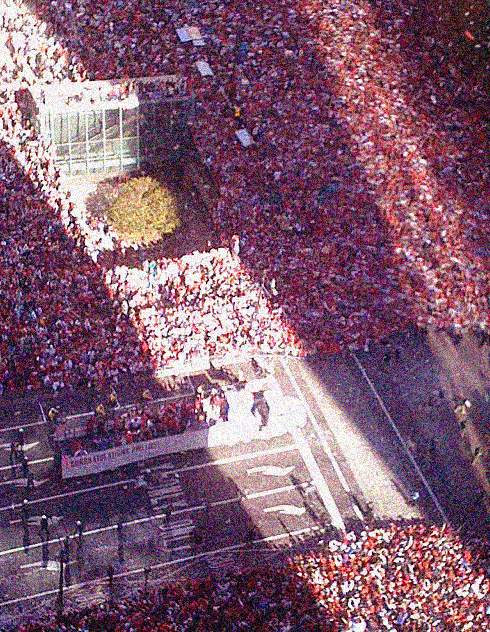 Nah I'm just kidding, that was the Phillies parade back in '08. But BU's parade was
just as good in my opinion
. OMG we finally made USCHO. I'm so proud of myself.
But this is more like what it looked like:
Fans actually flooding INTO Comm Ave. Such a beautiful sight.
But
apparently it didn't please everyone.
People today, I tell ya. Can't a guy just close down the city for a day, here and, say, every 14 years? This lack of pride shouldn't really surprise a BU student if he/she has attended this school for anymore than 3 weeks.
And sorry to continue my pictures of comparison, but nothing is as beautiful as this picture: