JONAH: Hip-hip hooray! I'm back. We're back. The Hot Dog and Jesus Awards are back for yet another day. It doesn't end and I get happy inside just thinking about them.
Yesterday we had some terrible experiences here - the cheerleaders didn't really make it through their performance, our presenter got drunk on stage, then the award winner - Paws Northeastern - flicked off all of you. I apologize again for all of that - I know it's not my fault, but really, stuff like that should not be happening. We should all act a little bit more like Jason Wang.
Anyways, today is another day meaning there's another award to be given out. Without further ado let's bring out our next presenter - everyone's least favorite BU player and alumnus - Mr. Kenny Roche
*Mixture of boo's and applause*
KENNY: Hello there. Remember me? I'm so silky smooth. I'm so fly. I'm the man. I am Kenny Roche. Yeah, I'm in the NHL. Well, kind of.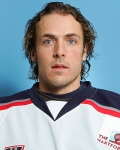 I played a little bit for the Lake Erie Monsters. Or as I like to call them the Colorado Avalanche Jr.'s. I was pretty good, probably the best player in the league. GO MONSTERS!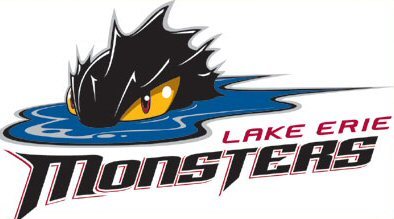 But I wasn't really feelin' it ya hear? My teammates didn't really feed me the puck as much as I needed it - I only had 6 points in 32 games. So I came up with the idea to go and rip up the ECHL with the Johnstown Chiefs - the AA affiliate of the Avalanche. All my idea, seriously. GO CHIEFS!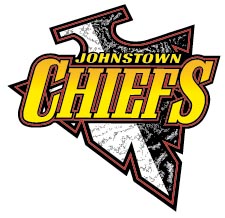 Now I live in a studio apartment about an hour east of Pittsburgh with my girlfriend, Rosa. Life's good if you know what I mean. JOHNSTOWN'S THE SH*T! JUST LIKE ME!
One day you'll see me cross checking Sidney Crosby - you can count on that. GO CHIEFS!
Anyways, anybody who knows anything about anything knows that I was the straight sh*t at BU. The fans, the ladies, my teammates - everyone loved me. Which is surely why I'm back here giving out this award. I wish I coulda got one of these. I mean, I know what it would've been a given had the Hot Dog and Jesus done this last year - Male Athlete of the Year. No doubt, no questions.
*Crowd doesn't seem too pleased*
Alright, enough of this - it's time to tell you the nominees. Oh, I should tell you the award too. FINE - this award is for the worst loss a Terrier team experienced this season. Worst in how the Terriers played, how much the loss hurt, how embarrassing and awful the whole game was. Here are the nominees -
Men's Hockey
BC - 4 BU - 3 (OT) - Beanpot Semifinal - 3/4/08


Women's Lacrosse
UPENN - 8 BU - 5 - NCAA Quarterfinal Game - 5/17/08 (Ended season)
Men's Hockey
UVM - 3 BU -1 - Hockey East Semifinal - Pete MacArthur's last collegiate game - 3/21/08 (Ended season)
Women's Basketball
UHA - 61 BU - 45 - America East Championship - 3/16/08 (Ended Season)
Men's Basketball
UHA - 59 BU - 52 - America East Semifinal - 3/9/08 (Ended Season)
Of course, someone like me would never play on a team like that. Ha-ha-ha. That is laughable to think that.
I don't lose, I just don't try sometimes.
I suppose I must announce a winner in this group of losses. So let's get a drumroll...
The winner for the Worst Loss of the year is....
Women's Lacrosse against UPENN!
To accept the award is #99 Sarah Waxman - the University of Pennsylvania goalie and NCAA women's lacrosee player of the year.
WAXMAN: Thanks I suppose. It was fun beating BU...they were tough. I have to thank my teammates for making the loss so crushing. I have to thank me. I have to thank Kenny Roche and his huge ego - he's someone I never knew but I'm glad he was here today. Thanks Hot Dog and Jesus - I remember you from two years ago when we beat BU in the quarterfinals - I didn't see you there this year, but hey, thanks for the award.
*Jonah emmerges from back stage*
JONAH: Listen Waxman, they were there. So was BU womenn's basketball player, #21, Aly Hinton, and BU still lost, which I'm sure is why this can be considered the worst loss. Now leave.
WAXMAN: Ok then.
JONAH: You've worn out your welcome.
*Waxman leaves the stage, dejected*
JONAH: Ew. Waxman smelled like B-O. That's all I have to say. I'm sick and tired of handling these awful presenters and award recipients. There's barely enough space in this building after Kenny Roche's ego made an appeareance. I don't think anyone was expecting that. Sorry - I'll apologize for him and everyone else in this cold, cruel world.
People, that's the end of another day. Tomorrow we'll be back with more exciting action and awards. Let's just hope the presenters and award recipients are more kind and curtious.