Topping: Ketchup
Sport: Men's Basketball
Final Score: BU - 97 Hartford - 66
It may have been pricey and they may be kind of heavy, but John Hollands December metal leg operation has truly proved to be a success.
I think his vertical is like 67 inches or something like that. I mean, that's what I read somewhere (in my mind).
Jesus Christ. John Holland. He made a fucking statement last night. He declared himself the America East rookie of the year and proved to the rest of the league in years to come he will be the most dominant player. He will be better than Marqus Blakely. He will be better than Jamar Wilson. He will be nearly impossible to contain in this conference.
Jesus and I were talking last night about the likely hood or imporbability of a John Holland transfer. He has clearly proved to be a VERY good player. But where would he fit in. There are tons of players just like him in the big conferences. Atlantic-10...maybe, but why? Why transfer? There are very few players and teams in the America East that can cover a player like Holland (and Blakely and Wilson). He isn't huge, but he plays huge. He hustles for every minute he's on the court. He
could be
is the best dunker in the AEC. He's found his outside shot. And he is playing like a superstar right now.
Did I see this coming? I want to say kind of. I never thought he would drop 38 in a game. You tell me someone's scoring 38 in a game, I'm guessing Corey. But I'll take HOLLA.
Oh hey, Matt Wolff. I didn't know you liked to act like the mailman? 7 assists. I applaud your work.
Oh, and 11 boards. I would give you a bro hug if you were here right now.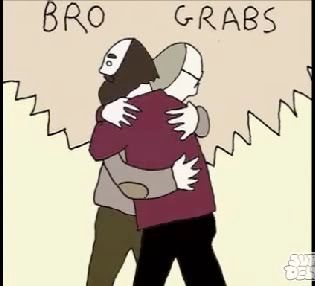 Finally, we had 3:08 to get
3
points. And we couldn't do it. DAMN I wanted 100. So close yet so far. Tunde was working for it. Killen was busting his ass (goaltending included). Tully...play with confidence out there. I know you're better than that(?). Maybe we'll get a chance to see them again on Sunday at Albany on NESN. Or maybe even the tournament. If BU wins Sunday the #2 seed is highly probable. (For 2nd - BU win. UMBC win. That's all it takes to get UNH next Saturday.)
My god, this team looks good heading into Vestal, NY.